Juju Hangout – March 25th 2016
Share or save
Juju Office Hours is our hangout/IRC virtual meeting with the Juju Ecosystem Team. We cover user questions, show demos, and generally cover any Juju topic the audience is interested in seeing. Audience members can participate in the live stream or via IRC. All our Office Hour videos are archived on the Juju YouTube Channel.
Date: Friday, 25 March
Time: 2100 (9pm) UTC, 1600 (4pm) EST, 1300 (1pm) PST
Where: ubuntuonair.com for the stream
Participate: #juju on freenode
About the author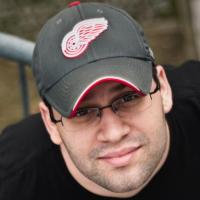 Jorge has been working on Ubuntu since 2004 and is currently helping devops organizations get up and running on Kubernetes , an open-source system for automating deployment, scaling, and management of containerized applications.
Posted in: