OpenStack Summit Austin
Share or save
Meet us at the OpenStack Summit in Austin 25th – 28th April 2016!
We will be travelling to Austin, for the OpenStack Summit – a four day conference for developers, users and administrators of OpenStack software. The Summit is the ideal place to learn about the latest developments in OpenStack technology, attend workshops and develop your cloud strategy.
Are you planning to attend the OpenStack Summit? If so, join us at booth #A20 to discuss your cloud strategy, learn about our solutions and check current openings at Canonical.
Ubuntu and OpenStack Talks
The Ubuntu and OpenStack Talks will take place on Monday 25th April from 11.15 – 15.30 in MR 12 A/B, Level 4. Join us for a half day packed with informative sessions, demos and lightning talks and a chance to win an Ubuntu Orange Box, worth over $16,000!
Schedule details
11:15 – 11:45
Economical OpenStack
Mark Shuttleworth demonstrates advances in OpenStack that enable it to be fast, reliable & economic.
Mark Shuttleworth, Doug Balog (Power Systems), Schwegler Robert
12:05 – 12:55
Using containers to create the World's fastest OpenStack
Using LXD containers to deploy, scale and operate the world's highest performing OpenStack cloud.
Dustin Kirkland, Tycho Andersen
12:55 – 14:00
Lunch
14:00 – 14:40
Production proven tools to deploy and manage OpenStack lifecycle operations
Ubuntu OpenStack devs show the best ways to deploy & operate OpenStack with production proven tools.
Mark Baker, Adam Stokes
14:50 – 15:30
ZFS, Ceph and Swift for OpenStack and containers with Manila at Deutsche Telekom
Manilia in action at Deutsche Telekom and what's new in ZFS, Ceph Jewel & Swift 2.6 in Ubuntu 16.04.
Christian (Kiko) Reis, Marc Fiedler (DTAG)
Canonical Speaking Sessions
OpenStack Summit Austin also features Canonical's team of experts delivering the following talks in the general schedule
Booth Activity
Visit the Ubuntu Booth #A20 to speak to our cloud experts and see our latest demos. Information about the demos will be added soon, stay tuned.
To discuss some of the advances in Ubuntu OpenStack and how they could change your business.
Ubuntu Food Truck
The Ubuntu Food Truck will be at the OpenStack Summit in Austin, serving delicious tacos and fries, prepared by Peached Tortilla. Different flavours will be offered daily, from 11 am to 14.00. Find the Food Truck at the Courtyard Austin Downtown/ Convention Center, only 2′ from the Summit venue, to pick up your free tacos!
If you are more into high-spec bikes than food trucks or tacos, you should still come by the Ubuntu Food Truck. Learn more about Ride With Ubuntu Competition and your chance to win a carbon-fiber bike worth $3,000!
Career Opportunities
If you are looking for a new career challenge and would like to learn more about life at Canonical and current work opportunities, speak to our HR reps during the OpenStack Summit, who will be at the Ubuntu Food Truck and the Ubuntu Booth or visit our careers page to apply directly.
Ubuntu at StackCity Austin
We will be taking over the Container Bar on Rainey Street during StackCity Austin, on Tuesday 26th April from 19.00. Meet us there for drinks, tex mex food, live music, dj set and many surprises including the #RideWithUbuntu competition (more details coming soon). Register for StackCity Austin to attend.
About the author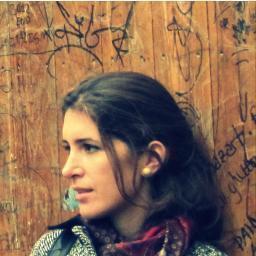 Alexia has been working in B2B marketing, for technology start-ups focusing on inbound marketing, lead generation strategies, digital marketing, branding, event organisation and PR. Prior to joining Canonical she worked at VIRTUS Data Centres, a data centre start-up where she helped shape the marketing strategy and brand foundations of the company, with the newly-formed marketing team. She began her career in law but was soon won over by marketing. A Greek living in London, she loves sunny days, running, technology and travelling.
Posted in: